DUSTY BEATS THE HEAT
the temperature continues to climb to my annoyance. so what's the best way to beat the heat---ICE CREAM!!! and my buddy dusty sure digs it. here are some snaps of my mom and dad spoiling the dog on two separate occasions: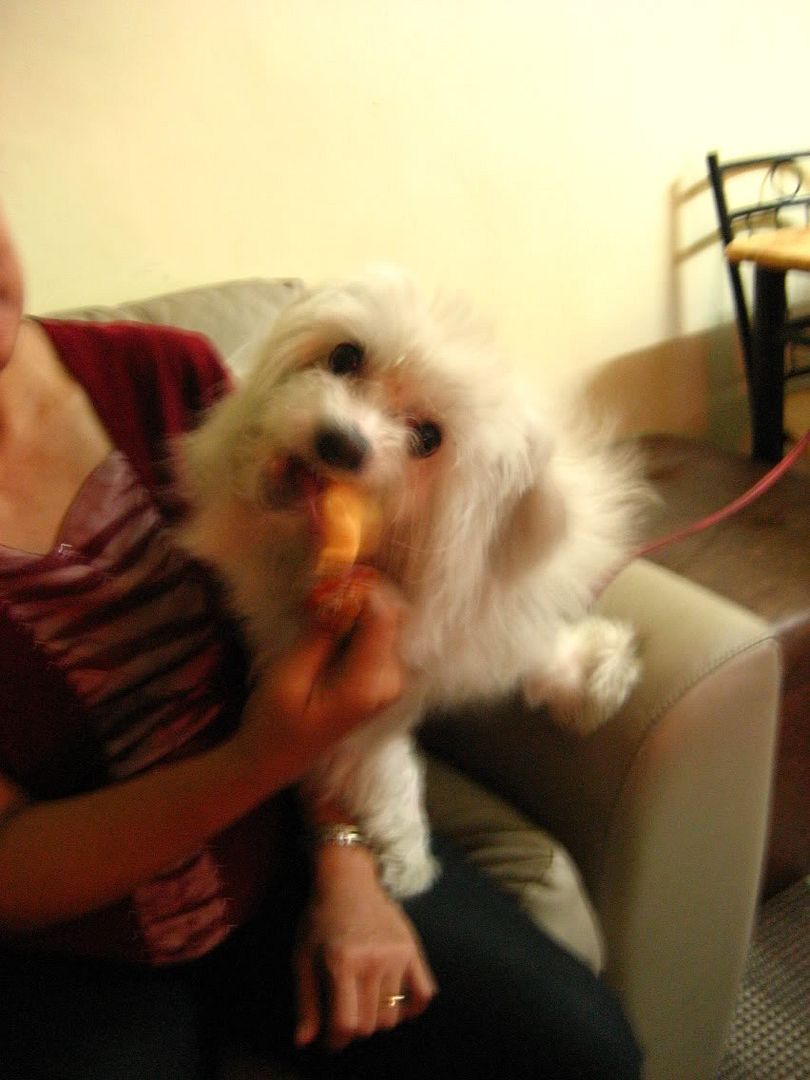 but we don't mind....
my buddy dusty is such a sweetie!
P.S.
the weather is still bad. it shifts from time to time. now, it's so damn hot the next minute it's raining like crazy. it's friggin' whacked up. will post a decent entry soon. this should do it for the meantime. that's it for now...peace out!