can you feel the heat??!
summer has left us months ago yet i don't know why it still feels like it these past few days (READ: terrible scorching heat!!!). i love sunny days, no doubt! with the exception of the burning heat. i really can't stand it! it makes me feel so sluggish. the change of weather can be so stressful. could it be a sign of global warming? i hope not! but i guess it's not far from reality. it really is happening. it rained so hard last night that i got stranded in school. the metro was flooded in most areas. unfortunately, the streets surrounding my school was already submerged in deep, dirty and stinky water by the time my classes ended. i had to ride a trike twice just to get home. arrgghhh! i got so exhausted that i set off to lalaland pretty quickly. i'm getting a bit lazy to type now so i'll just post snapshots of gorgeous orange skies i've taken using my ixus 60 cam last week. like i say time and again, click on the pictures to see the actual size. that's it for now! ciao!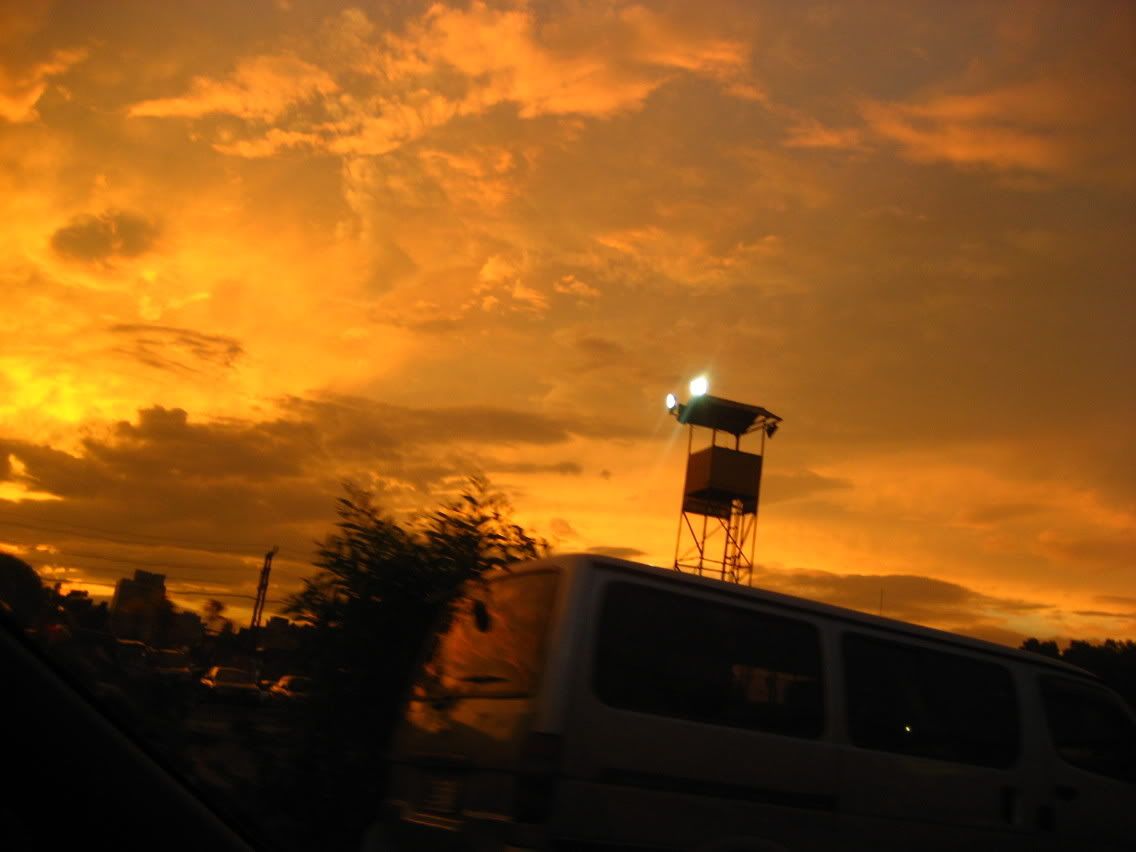 golden to orange skies....love it! love it!